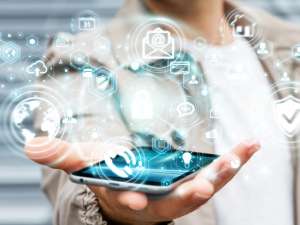 Our smartphones are latched to us at all times and we constantly spend time online. From using applications to searching the web, we spend at least a few hours a day connected to the internet. But at what cost? While wifi becomes more and more accessible, using data is still the go-to for many people on the go.
While some data plans are unlimited, many are restricted to 3-20 GB of data. When it comes to saving data, there are a few things to take into account. We'll show you which apps are killing your data plan, how much data you really need and tips to keep your data usage down.

Now that you are an expert on how to save data, take a few minutes to update your settings and reflect on what apps you can cut down on. Remember to use safe, private wifi when you can, and to toggle off cellular data for apps that are rarely used. These tips can save you money on your cellular bill and battery life for your devices.
Sources:
Ting | Confused | Tech Walla | Lifehacker | CNET | Digital Trends | Whistle Out | Time | Apple | iMore |
The post How to save data appeared first on Panda Security Mediacenter.